Amber Ray has shared the reason why she is angry with Vera and the reason she publicly revealed her hatred for her.
On Instagram, Amber Ray said for a long time she has hidden the truth that Vera went broke and had to move from Kitisuru to Mombasa due to unpaid rent arrears.
Amber Ray said Vera's former landlord was a family friend and till date she hasn't paid the rent arrears.
According to Amber, when Vera moved to Mombasa, she kept calling their mutual friend saying she was so broke but she still needed to hold a baby shower for her daughter Asia.
" Our late friend funded your baby shower which you did in mutual friend's backyard because you could not afford to pay for a location. I personally took her to buy you one year shopping For your princess and I contributed."
Amber said the mutual friend also paid Vera's hospital bill and hired a Limo to take Vera to a furnished apartment in Kilimani since Vera didn't have a home in Nairobi.
She added that the reason she hates Vera is because when the friend died in 2021, Vera did not contribute anything for the funeral and she also failed to attend the burial ceremony.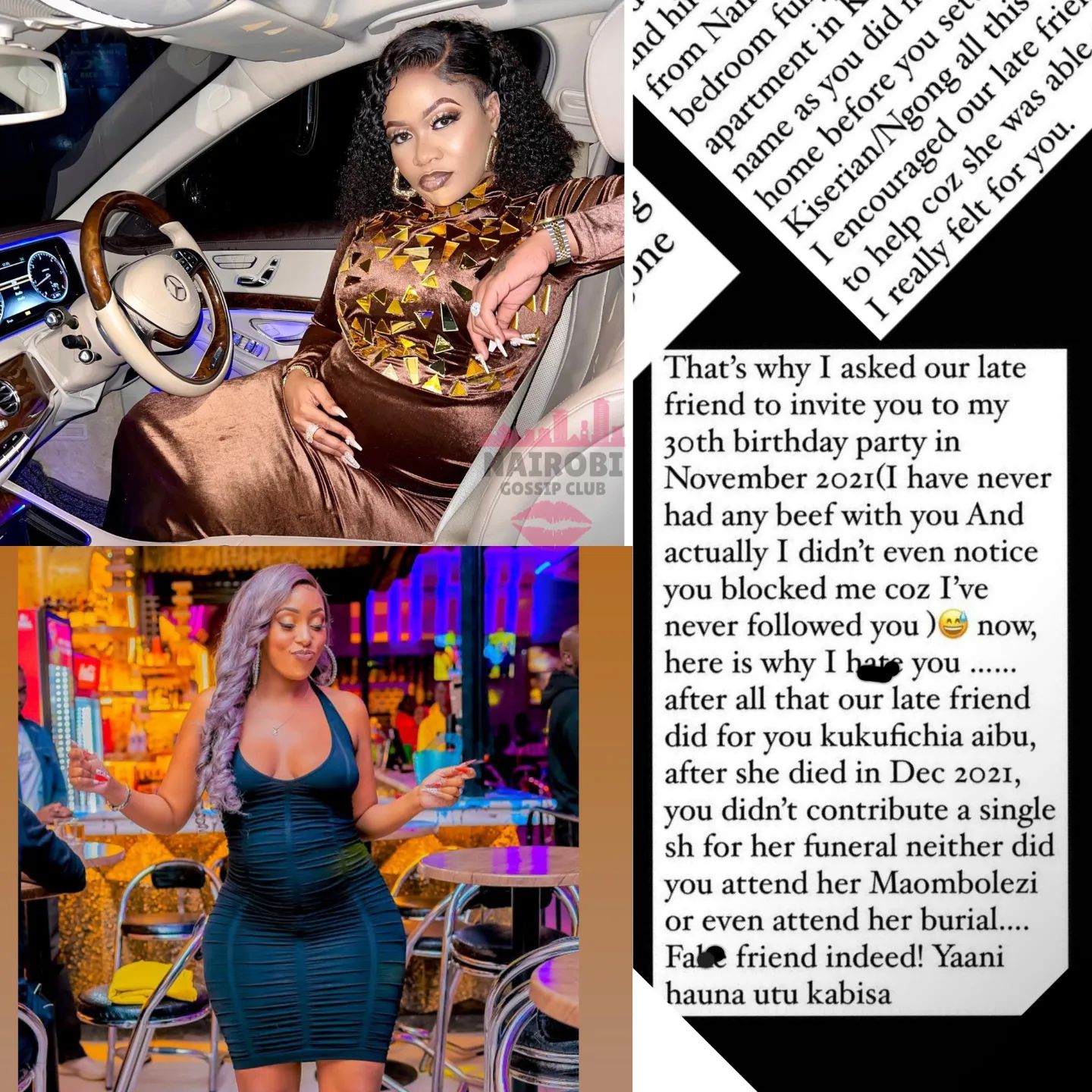 Below is Vera's Response: